Find Your Dream Home and Let Us Do the Rest.
At LOC Credit Union, we don't just want your mortgage business, we understand how important a home can be to your quality of life, both emotionally and financially. Whether you're in the market for your first home, or seeking to refinance an existing mortgage, we'll put our expertise to work for you.
In addition to our 10,15, 20 and 30 year conventional Mortgages, we also offer a number of Adjustable Rate Mortgages (ARMs), Government, FHA and VA Loans, and a Life Cycle Mortgage option perfect for those looking to consolidate debt as part of their near or long-term financial plan.
Not sure what loan option is right for you? We'll be with you every step of the way to help you pursue your home ownership goals thanks to our:
Great low rates and custom mortgage products
Very competitive fees and closing costs
Team of experts ready for you with more than 20 years of mortgage lending experience
Your Homebuying Goals. Our Unique Solutions.
Our goal is to become your lender of choice when it comes to all of your Real Estate needs. In addition to our standard mortgage offerings, we've put together a number of unique financing options when it comes to buying a home. While we know every buying situation is unique, we've crafted a number of different programs that could fit each of your financing needs.
Adjustable Rate Mortgages (ARMs)
If an initial lower monthly payment is important to you, don't plan to be in your home for the long-haul, or plan to payoff your mortgage in less than 10 years, an Adjustable Rate Mortgage can offer rates that can be up to1.50% less than a conventional 30-year fixed mortgage.
You'll have the option to pick a lower rate for an initial term of either 3, 5 or 7 years to match your needs with a payment that is amortized over a 30-year term.
Provides more flexibility for a qualified buyer to be approved
Rates lower than 30 year fixed, which results in lower payments
Purchases up to 95%
Cash out refinance available up to 90% (PMI required if over 80% LTV)
Loan is assumable to a future qualified buyer
Life Cycle Loan Program
This program is perfect for those who are planning a retirement or other life event in the near future and need to consolidate other debt with a cash out refinance option, or those looking to improve household cash flow by lowering interest rates on other outstanding debt. Eligibility based on excellent credit (FICO Score 740+) and within debt ratio limits after paying with debts with loan proceeds.
100% cash out first mortgage for 7 & 10-year terms
95% cash out first mortgage for 15-year term
90% cash out first mortgage for 20-year term
No Private Mortgage Insurance (PMI) required
Bridge Equity Loan Program
With LOC's exclusive Home Equity Bridge Loan program, you can unlock the equity you already have in your current home to make a new home purchase or to improve your home just before sale or to pay off certain obligations to help quality for a new home purchase.
Borrow up to 75% of your current homes value
Provides you with an open line of credit to be used when needed
Pay no interest until you advance on the line
Provides you with a pre-approval letter for a new home purchase
Blanket Loan
Looking for the chance for financing on multiple properties? Look no further than our Blanket Loan. This unique offering allows you to use additional property equity for collateral for collecting loan-to value purposes.
Provides opportunity for one mortgage on two properties
Max 75% of combined appraised value of all properties involved
Great opportunity to refinance a land contract on a second home or land
Non-Warrantable Condos
Do you have your sights set on a new condominium under construction or one that will be part of a future phase that you're interested in? If so, our non-warrantable condo option may be right for you.
Financing available on new condos that are still under construction
LTV up to 95% with PMI approval
30-year fixed program with a standard rate
Rates
LOC Mortgage Programs

Effective Date:

Friday, January 27th, 2023
Rate
APR
Points
Payment Example

3/3 ARM - 15 Year

3.625%
5.454%
1.000pts
$1,352.00
3.875%
5.477%
0.500pts
$1,375.00
4.125%
5.500%
0.000pts
$1,399.00

3/3 ARM - 30 Year

3.875%
5.899%
1.000pts
$882.00
4.000%
5.885%
0.500pts
$895.00
4.250%
5.901%
0.000pts
$922.00

5/5 ARM - 15 Year

3.875%
4.988%
1.000pts
$1,375.00
4.125%
5.060%
0.500pts
$1,399.00
4.375%
5.132%
0.000pts
$1,422.00

5/5 ARM - 30 Year

4.000%
5.463%
1.000pts
$895.00
4.250%
5.512%
0.500pts
$922.00
4.500%
5.562%
0.000pts
$950.00

7/1 ARM - 15 Year

4.000%
4.819%
1.000pts
$1,387.00
4.250%
4.929%
0.500pts
$1,411.00
4.500%
5.039%
0.000pts
$1,434.00

7/1 ARM - 30 Year

4.250%
5.465%
1.000pts
$922.00
4.500%
5.543%
0.500pts
$950.00
4.750%
5.620%
0.000pts
$978.00

15 Year Fixed

5.125%
5.323%
0.625pts
$1,495.00
5.250%
5.410%
0.375pts
$1,507.00
5.375%
5.516%
0.000pts
$1,520.00

30 Year Fixed

5.500%
5.641%
0.88%
$1,065.00
5.625%
5.732%
0.63%
$1,079.00
5.750%
5.835%
0.25%
$1,094.00

All payment examples are based on a sample purchase transaction of $250,000 with 25% down and a FICO score of 740 or greater for a single family residence.
Meet Our Team
Bill Cook, Vice President, Real Estate Lending

Born in the foothills of Appalachia, Bill Cook (NMLS #174319) has been involved with Real Estate lending for more than 25 years with experience in loan origination, underwriting and closing of mortgage loans. Bill has a wide background, including management of multiple state operations & sales for mortgage lending, as well as portfolio lending. Bill is ready for a no-pressure discussion on options to be pre-approved for a home or refinance!
Charlie Nusser, Real Estate Lending Consultant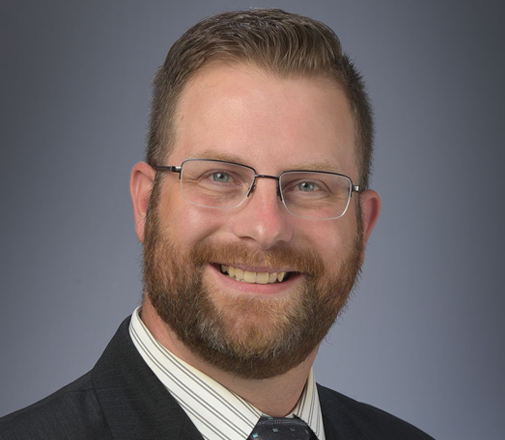 Charlie Nusser (NMLS #1273515) has been in the Real Estate lending space for more than nine years with experience in underwriting, loan origination and the closing of mortgage loans. Charlie has a diverse background, including management of multiple state operations & sales for mortgage lending. When Charlie is not hard at work in the mortgage and real estate world, he's spending time with his family, coaching baseball and enjoying the beaches in Aruba. Charlie is ready for a no-pressure sit down to review your options to be pre-approved so he can help get you in your dream home.