Farmington Public Schools celebrates 25-year partnership with
LOC Credit Union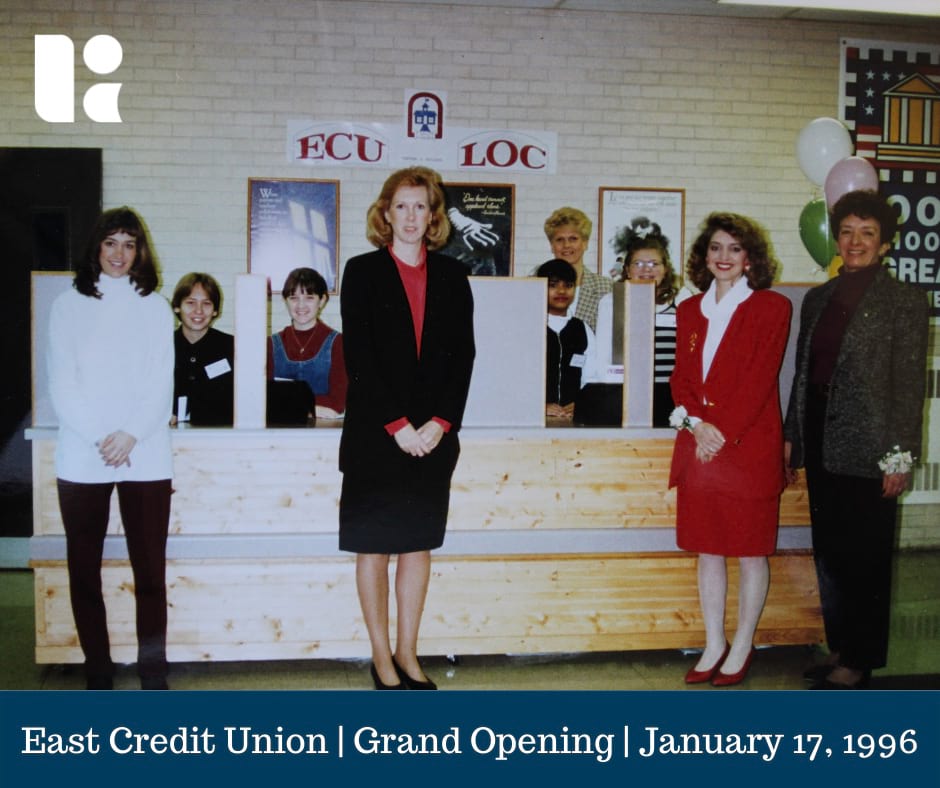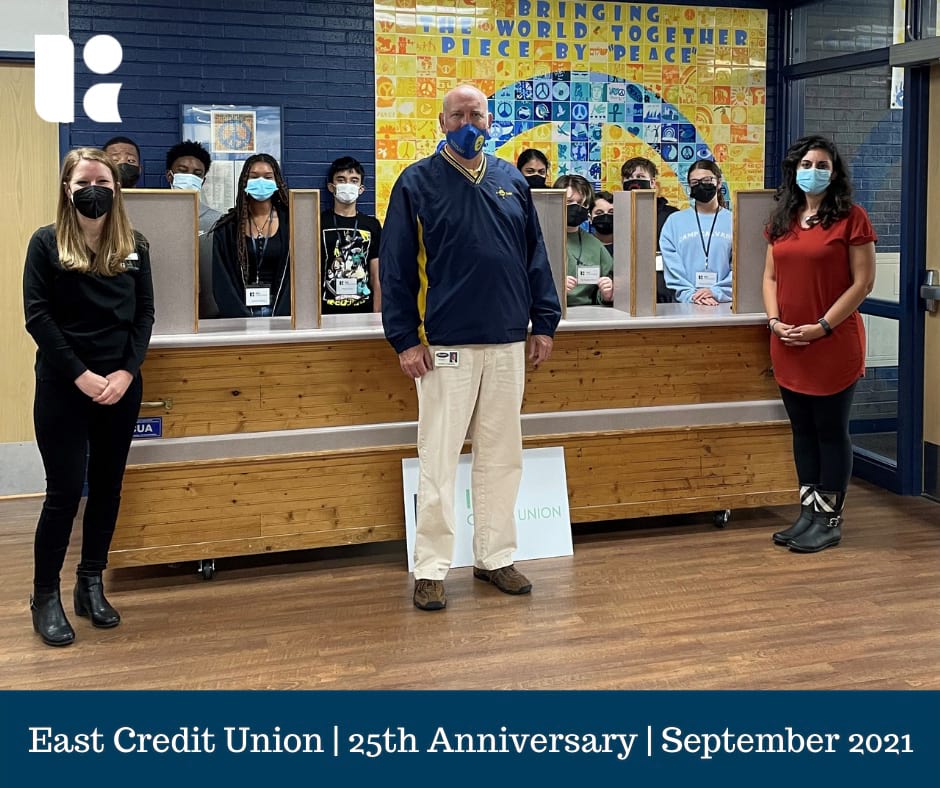 We'd like to give a special shout out to Farmington Public Schools for this awesome write up showcasing our Student-Run Credit Union program and how things got started 25 years ago. Check out the story below.
---
It all started 25 years ago with a dream to educate children about the ins and outs of banking. What started as an idea, has flourished into a beautiful 25-year partnership between Farmington Public Schools (FPS) and LOC Credit Union.
In 1996, former FPS science teacher and LOC Board Member, Gloria Tweedy, proposed an idea to create an elective class called East Credit Union. Her vision was to have a student-run credit union at East Middle School giving students the experience of running a business. She partnered with LOC Credit Union in order to offer a "Banking Day" to teach students about the importance of saving money. Gloria wrote the curriculum, designed the elective class, and students signed up! Students became employees, and they were "interviewed" for jobs such as teller, branch manager, and member service representatives. Once a week, the LOC liaison would bring the cash for the tellers, and students and staff members came down to the lobby to make REAL cash deposits and withdrawals. This real-life banking experience has paid off in big dividends! There are now student-run credit unions in all FPS middle and elementary schools and LOC operates student-run credit union programs in three school districts within Livingston and Oakland Counties.
As part of the elective, middle school students fill out a job application, create a resume with two letters of recommendation, and go through an interview process. Once interviewed and hired, students are trained to hold different roles throughout the year including bank teller, member service representative (transaction desk clerk, runner, game desk monitor), and branch manager. Bank tellers are responsible for handling all cash transactions and making sure their tills balance at the end of the day. A few Member Service Representatives (MSRs) work at the "Transaction Desk," helping staff and students fill out their paperwork correctly so that the tellers can complete their transactions. Other MSRs work as runners. Runners go class to class and tell students that the credit union is open so that they do not have a flood of business all at once. A few MSRs also work at the game desk, monitor the weekly game, and award prizes to each and every customer. Branch Managers ensure that everything runs smoothly and they provide assistance when and where needed.
When students are not running the credit unions, they are in the classroom learning about marketing the credit union by making posters, creating games, and writing catchy slogans for the morning announcements. Students also spend a couple of weeks calling local businesses asking for donations. They use a script and call businesses in Farmington and Farmington Hills, in order to obtain free items, which are used as prizes for the games. Students also spend two to four weeks learning about money management, focusing on topics such as needs vs wants, goal setting, decision making, spending plans, and budgets.
"The students that take the class and run the credit union have learned great lessons of leadership, marketing, and money management," stated Ken Sanders, principal of East Middle School. "Student members have learned about saving, using their accounts for a variety of purposes, from saving for the Washington, DC trip to buying a snack at lunch."
Within FPS, the LOC elective class is only available for middle school students. In elementary school, fifth graders are chosen to run the student credit unions by their teachers.
"My hope is that students will see the value of learning about cash-handling skills," stated Dena Shammami Licovski, English language arts, English workshop, and East Credit Union teacher. "Even though our society is going digital and electronic in many ways, the basic skill of recognizing the value of the bills and coins, making change for someone, counting out and adding up cash and deposits, subtracting out the withdrawals, and the final step, making sure everything balances out in the end, is so valuable to the students. It really teaches them how to think and adds another layer to the money management process."
Farmington Public Schools is grateful that our students have had this wonderful opportunity for so many years. Teaching financial responsibility is an important skill that will serve them well into adulthood. Thank you, LOC Credit Union, for your partnership.