Is a Lease Buyout Right For You?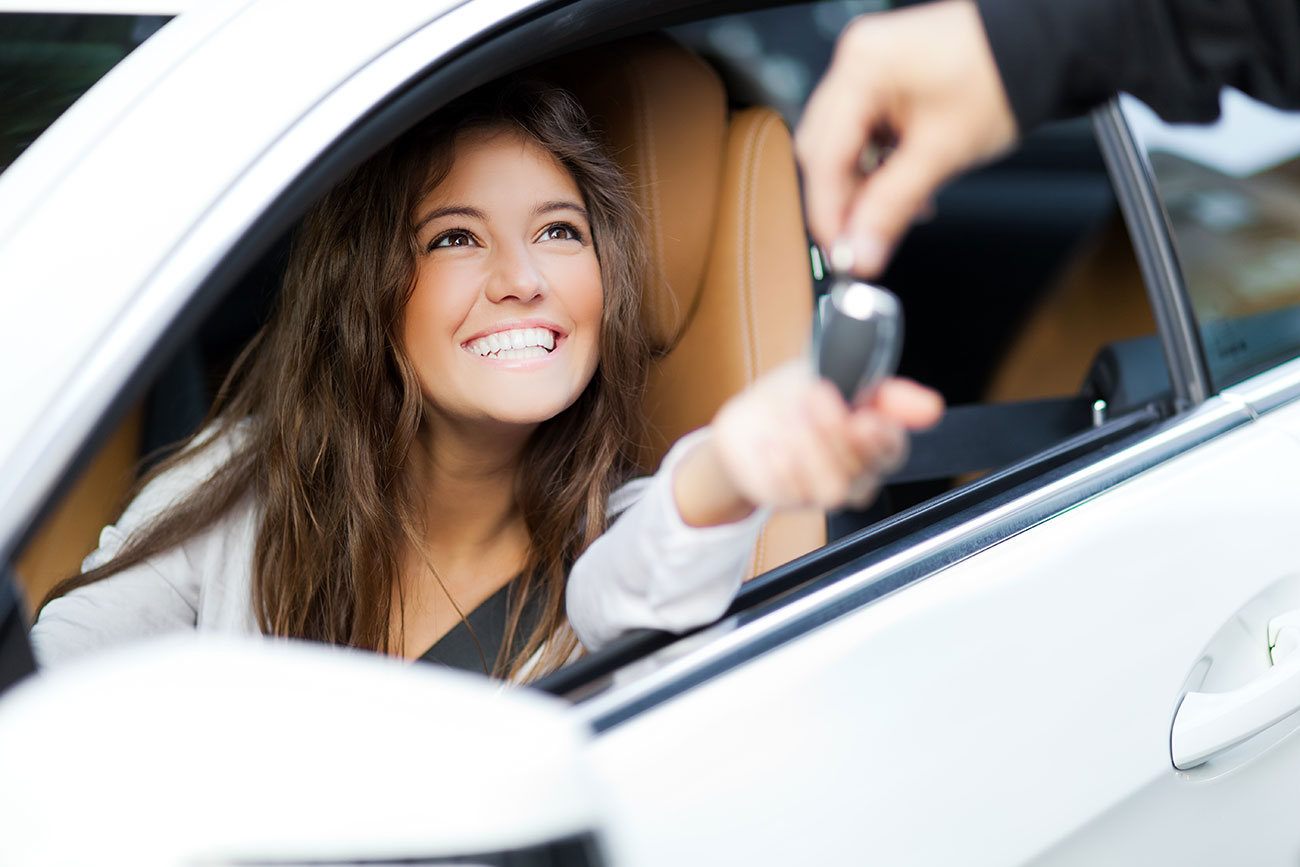 When your lease is over, you could drop the car off with the dealer, sign a few papers, and walk away. But have you considered what comes next? You could get another lease vehicle or purchase a new or used car. But what if you really like your car? Have you considered buying out your current lease? With market conditions changing and inventory become more and more scarce since you signed the lease, you could turn the hidden value in your vehicle into real savings by financing the balance of your buy out with us!
Doing a bit of research and running the numbers can help you make a more informed decision when it comes time. If you love your car, buying out the lease may seem attractive. However, it may not make financial sense if the numbers don't work within your budget. When deciding whether to buy out your lease, you should review a number of things such as:
What is the market value of your vehicle? You can use sources like Kelley Blue Book or Edmunds to get the most accurate prices. Just make sure you're entering all the accurate information (Mileage, location and an honest assessment of your vehicle's condition.
Your Lease Contract. Specifically, what is the residual value of the vehicle? This can be found on your lease contract and tells you what the dealership has estimated your car to be worth upon end of the lease.
Your Finances. What are you paying for your lease versus what you could be paying on a buy-out or another leased vehicle? How does that change your monthly budget?
Mileage on the vehicle. If you're significantly under your allotted mileage, you could actually be losing out on money when returning your car. This may present the ideal scenario to purchase. Likewise, if you're significantly over on your mileage, you're going to have to cut a check to the dealer, while having nothing to show for it. This, too, may be a scenario where purchasing makes sense.
No matter the route you go, be ready to negotiate. Dealerships are struggling to put vehicles on the lot due to the COVID-19 Pandemic and chip shortage. Be sure to explore all options when it comes to purchasing your lease. In this environment, you should never settle on the original price. There's always room to negotiate!
Vehicle warranties. Once your lease is up, some of your warranties could be expired, which could result in costly future maintenance and repairs.
Depending on the make, model and specifics of your leasing deal, your car may be worth more or less than the residual price on the open market. If it's worth less, it may not be financially smart to buy it out. If you're happy with your current vehicle, but are over on your mileage, a lease buyout could be the best path to take.
Why You Should Finance Your Auto Loan With LOC Credit Union
Our team of experts are on-hand, ready to review your lease buyout or existing vehicle loan and start saving you money. While the market continues to be competitive, we continue to offer our members the most when it comes to their auto loans. It's important when shopping around that you read the fine print and dive into the full details. While a lower advertised rate might be enticing, are there any catches to that rate? It might not be available at your desired term or may require a minimum loan amount. Check out the figures below to see how you could benefit from choosing LOC for your financing needs.
$25,000 Auto Loan at LOC Credit Union for 66 months at 5.15% Fixed APR | Estimated Monthly Payment of $436.00

$25,000 Auto Loan from another financial institution for 60 months at 4.99% APR | Estimated Monthly Payment of $472.00
While $36.00 a month may not seem like a lot, with inflation and prices going up on just about everything, that $36.00 a month could go a long way. You could apply that to extra cash to your loan to help pay it off quicker, put it towards any outstanding debt or to assist in filling up your gas tank.
Once you've reviewed all of these items, ask yourself these questions:
Will you have to pay for excess mileage or wear and tear? If so, what are the fees associated with these items? These charges could quickly add up and may push you towards buying out your lease.
Have you compared the cost of a brand-new vehicle versus the cost of a buyout or even a new lease? Analyzing all of these options will be key in your decision-making process. If your payment is going up, how much can you afford for it to go up?
Do you want to avoid the hassle of car shopping? If you're planning to buyout your lease, you won't need to shop around at different dealerships to find your next car, you've already got it! This may be extremely beneficial given the current shortage of inventory.
If you're buying out your lease, are you financially prepared to pay for ongoing repairs and maintenance? Check out Edmunds True Cost to Own tool that can help you calculate the costs for future maintenance and repairs on your vehicle.
Be sure to consider LOC for your financing before you head to the dealership for any vehicle—including the option to buy out your lease. Don't forget, we can offer flexible financing terms in addition to our Best-in-Market Auto Loan rates as low as 4.89% Fixed APR for new and used vehicles. Most importantly, make sure you do your research and run the numbers before you make up your mind. Ultimately, you need to make the decision that makes the most sense for you and your budget.
RATES AS LOW AS 5.45% FIXED APR