Are You Ready to Make the Big Move?
Living on your own for the first time can be empowering. It means having independence and all the things that come with it. Some of those things—like not having to share a bathroom—are wonderful. Others—like killing spiders yourself—are not so fun. And leading the pack in the not-so-fun category: bills.
Bills tend to sneak up on us because they don't fit nicely into a routine. They all have different due dates, some are delivered to your mailbox and others to your inbox, some need to be paid monthly and others yearly, and some have amounts that fluctuate. It takes a lot of wrangling to get them all under control Here's a video of Jen playing a game of Whack-a-Bill to help her get a grasps on the true cost of living on your own.
There's more to it than paying rent--living on your own creates new expenses that you may not have considered, such as rental insurance, commuting expenses and furnishing your new place. Here are a number of things to consider as you plan for your big move.
Your Budget
Rent
Utilities
Lease Term
Security Deposit
Payment
Roommates
Subleasing
Early Termination
Pets
Building Policies
Just because you have a steady job and your housing spending ratio is in line, that doesn't mean you're done just yet. You will need to have a few thousand dollars saved up prior to making the final leap to renting your first place.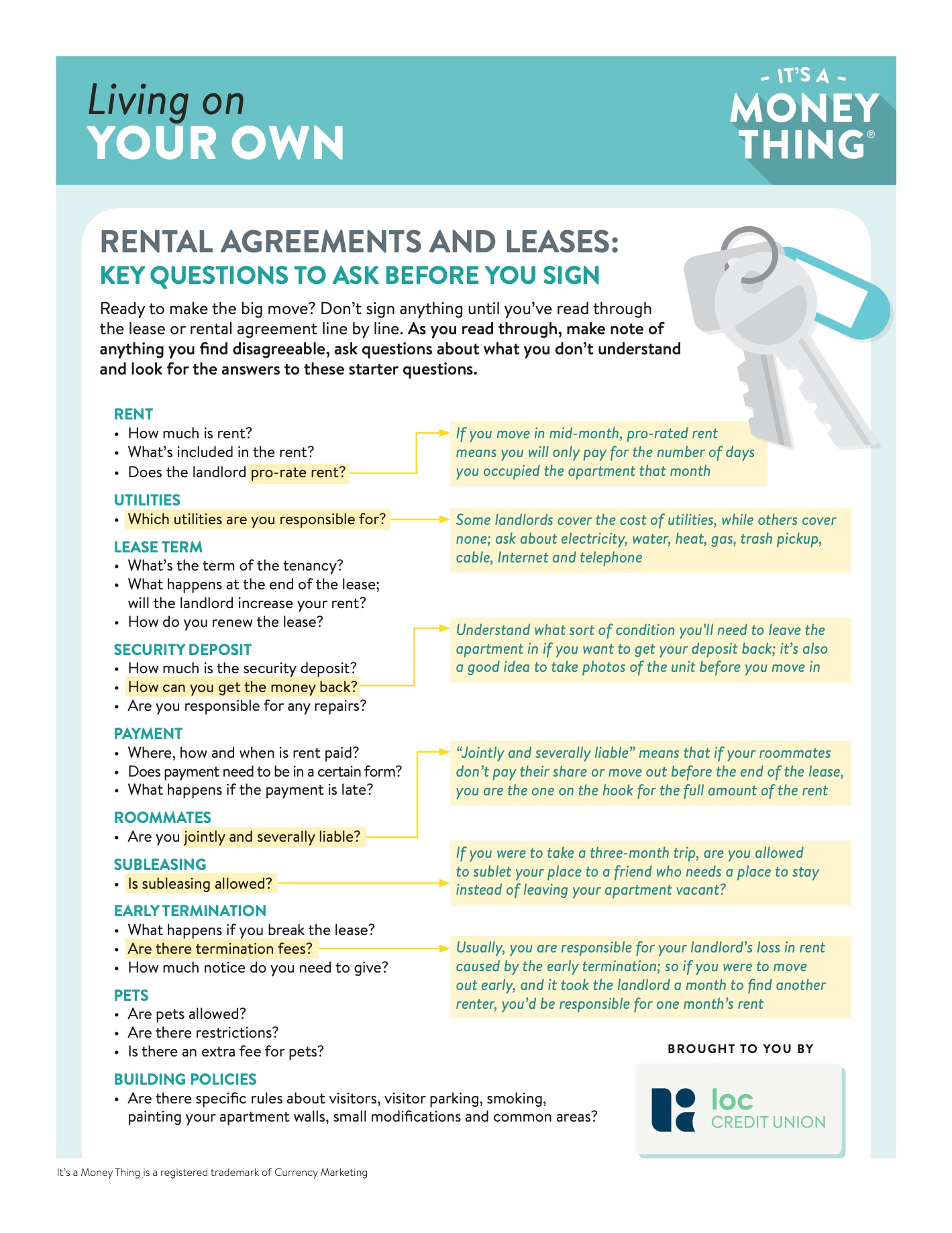 Learn more about the costs and expenses that come with living on your own by clicking the handout above.
Want to learn more? Click here to return to the It's a Money Thing home page and select a new topic.