Every penny counts.
At LOC, we understand that every penny counts. More importantly, we want to make sure you're taking advantage of being a credit union member. We offer several member discounts and perks. LOC members can enjoy access to exclusive program offers from Love My Credit Union Rewards. You can save money from companies like Tracfone, CarAdvise and more. The more offers you take advantage of, the more you save!
TracFone Discount from Love My Credit Union Rewards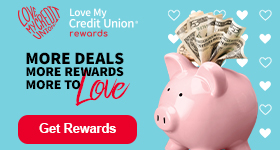 Save up to $360 per year on your wireless bill by switching to no-contract wireless. Keep your phone, number and network and save when you switch! Learn more at LoveMyCreditUnion.org.
CarAdvise
CarAdvise is the nation's largest online marketplace for vehicle maintenance and repair. CarAdvise puts you back in control of your car care needs. Plus, you will never pay retail again and save an additional $10 off your first booked service!
With a few clicks, you can avoid the usual hassle at the shop by scheduling, approving and paying for services all from your phone. If you are not sure if you should have a service completed or if the price you were quoted is too high, no problem you can just talk to a CarAdvise licensed mechanic and they make sure you don't agree to unnecessary work or pay too much. They have your back!
The best part is that it's FREE to sign up and you'll never pay retail price at the shop!