Why Consider a Roth IRA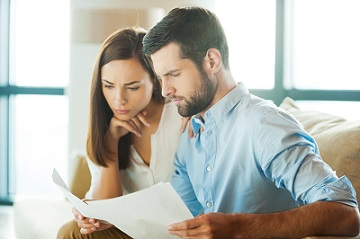 Compare IRA Options Meet our Retirement Specialist
As you look to stay financially fit for the long-term, a Roth IRA may be one tool to consider as part of your planning.
Roth IRA versus Traditional IRA
Both a Roth and Traditional IRA offer tax-deferred* growth. However, contributions to a Roth IRA are made with post-tax dollars while a Traditional IRA is funded with pre-tax dollars. Because Roth IRA contributions are made with post-tax dollars, you may withdraw your contributions at any time without penalty.
Another benefit of the Roth IRA is the possibility of tax-free growth investment.* Finally, there are no distribution requirements on a Roth IRA at this time, unlike a Traditional IRA which has minimum required distributions beginning at age 70 ½.
How to Fund
Since Roth IRAs are funded with post-tax dollars, you have several options to make your contributions:
Tax return funds
Bonus/profit sharing payments
Funds held in checking, savings, money fund or certificates at LOC or elsewhere

This can be done in a lump sum contribution or through automated transfers on a weekly, monthly or quarterly basis
How Much to Fund
There are income limitations on who can contribute to a Roth. Generally speaking those earning less than $117,000 (single) or $184,000 (joint) can contribute up to $5,500 per year.
If you are 50 or older, you can make an additional contribution of $1,000 for a total of $6,500.
It's important to note that total contributions to a combination of Traditional and Roth IRAs cannot exceed $5,500 ($6,500 if 50 or older) for one year.
How to Get Started
We recommend you speak with a knowledgeable professional to help determine which IRA is best for you and how you should fund it. At LOC, we have a specialist who can help you determine if a Roth IRA is a good financial fit to your overall financial plan.