Learn How Using a Home Equity Loan
Could Help Increase Your Home's Value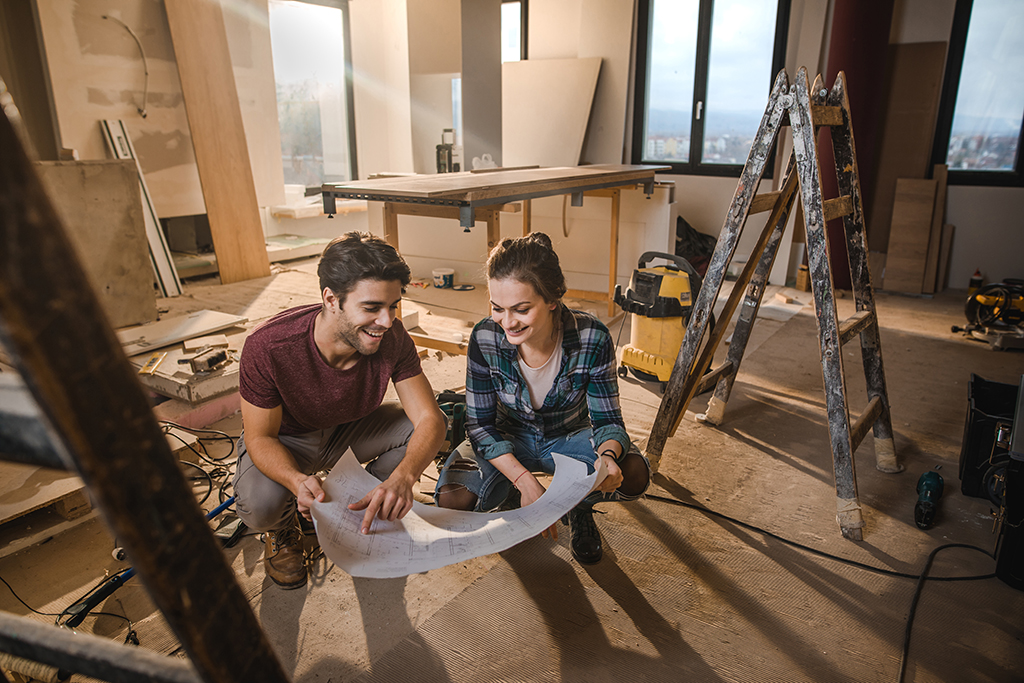 You may be looking to make some changes or improvements to your home. Are you feeling strapped for cash? Did you know you can tap into the equity of your home with a home equity loan with LOC? This loan can be used for a number of repairs and remodeling projects, both large and small. It can be beneficial to use your home's value to borrow money against, especially since home improvements have the tendency to increase your home's value. Below are some of the most impactful improvements you can make to potentially increase your home's value.

Curl Appeal is Everything. They say first impressions are everything, and it's no different when it comes to your home. Prospective buyers are going to see the outside of your house before they see the inside. A little bit of landscaping and cosmetic work can make all the difference in a first impression. Look to add items such as low-maintenance landscaping, new siding, a new door or even some new lighting to help present an updated look.
What's Cooking in Your Kitchen? The kitchen still reigns supreme for prospective homebuyers, particularly among millennials. Little things like new paint on the walls and cabinets, new knobs and cabinet pulls are quick and easy fixes. But if your kitchen is in need of an overhaul, consider new appliances, countertops, flooring or a backsplash for your remodel to really provide a nice upgrade. Just be mindful to avoid fads and trends in design that may leave your kitchen looking dated in just a few short years.
Bolster Your Bathroom. Second to the kitchen, bathrooms are often the most important rooms to update. Overhead lighting is out and wall mounts are in, adding warmth and providing value to your bathroom. Keep in mind that lighting around the mirror should be even so no shadows are created. Because dirt and grime easily pile up in the bathroom, it's best to stay on top of the cleaning. A fresh coat of caulk and new grout can go a long way.
Get the Most Out of Your Floor Plan. Available space in a home is more than just square footage; utilizing that existing square footage is key. Your home equity loan can help cover the costs of architectural services. Is there a wall you can knock out that would create a more open floor plan? Perhaps you're looking to add an additional bathroom. Or maybe you've been wanting to finish your basement but haven't had the cash to do so. All of these are viable options and can be great additions to improve the value of your home.
Fresh Coat of Paint Goes a Long Way. Whether it's inside or out, a fresh coat of paint can help your home look its best. Changing up the color schemes can feel like a remodel and give you a fresh perspective on designing and decorating.
Is Your Home Energy Efficient? From minor projects like weather stripping doors and using energy efficient light bulbs and programmable thermostats, to major projects like installing new windows ,roofing or insulation, these are all great additions to improve the energy efficiency throughout your home.
Other Resources
If you're interested in learning more about how a home equity loan could fit into your financial plans, check out some of the links below.
Make an Appointment to Talk to Someone About Home Equity Loans
Go to main navigation