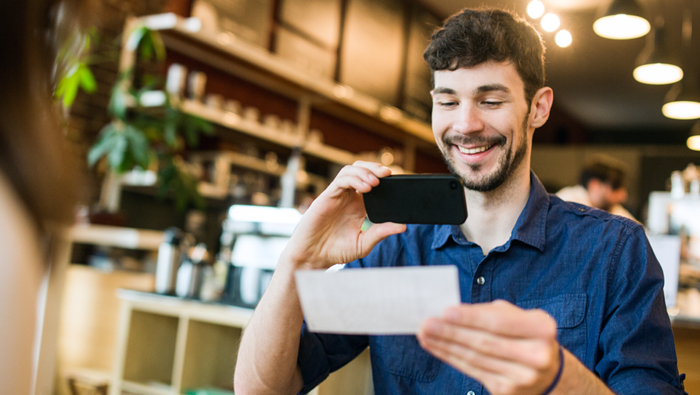 Here's how it works:
While in the LOC Mobile App, select the "Mobile Deposit" icon from the bottom menu bar
Read the Notice and select the "Got it, let's go" button
Review the Mobile Deposit Disclosure (scroll to the bottom of the disclosure) and select "Accept"
Select the account in which you want to deposit the funds
Enter the amount of the check
In addition to your signature and account number, you must write in the endorsement area "For Mobile Deposit Only at LOCCU"
Place the check on a flat surface, with a dark background and take a photo of both sides of your signed check with your mobile device's camera.
Then follow the on-screen instructions.
Confirm your details and press the "Submit" button
Mobile Deposit
You Might Also Like
Here to Help

Digital Banking
Are you a digital banking user?
Login to send us a secure message

Contact Us
Want to talk to someone? Call or
text 800.837.4562
Monday - Thursday 9 am to 5 pm
Friday 9 am to 6 pm
Saturday 9 am to noon

Make an Appointment
Need to come in to speak to someone? Make an appointment at one of our convenient locations.
Go to main navigation