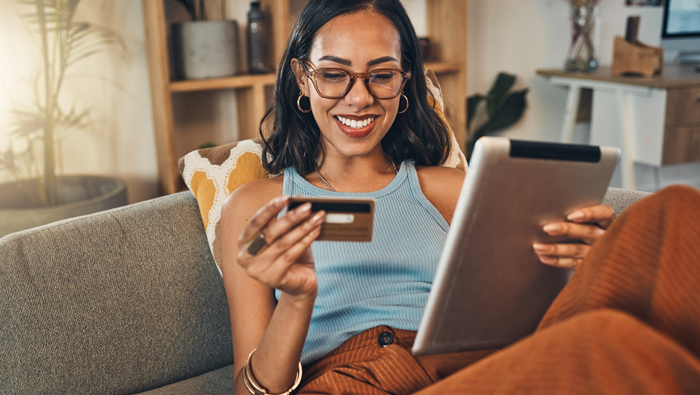 The easiest and most convenient way to pay for purchases.
Easily pay for purchases directly from your Free Checking account or Secure Checking account anywhere the Visa logo is displayed worldwide.
Visa Zero Liability Policy provides you with maximum protection against unauthorized use of your card if lost or stolen or if the card number is compromised.
Features and Benefits

Add Your Card to Your Digital Wallet
We support Apple Pay, Google Pay and Samsung Pay so you can easily check out at your favorite store or make in-app purchases. Learn more about Digital Wallets

Fee-Free ATMs
Withdrawal cash at more than 30,000 fee-free CO-OP Network ATMs across the United States. Learn more about Fee-Free ATMs

Visa Purchase Alerts
Use Visa Purchase Alerts to help monitor your account against fraud. Enroll now.

Get Cash Back at Merchants
Avoid ATM fees and get cash back at participating merchants when you use your card to make your purchase.

Instant Issue Cards
Need a card quickly? We can instantly issue you one at any of our branch locations. Find a branch location.

Card Management & Controls
Card Management in our Digital Banking platform allows you block/unblock your card, enable/disable foreign transactions and to send us travel notifications. Learn more Digital Banking.
Here to Help

Traveling?
Submit a Travel Notification using the Card Management widget in Digital Banking. You can also give us a call at 800-837-4562.

Lost or Stolen Card?
Call 888-241-2510 within the U.S. and 909-941-1398 for collect calls outside the U.S.

Fraud?
In the event of suspected fraud, you can call 888-241-2440 (Option 1) to confirm fraud or no fraud on your debit card.
LOC Visa Debit Card FAQs
Go to main navigation