Safe & Secure Account Verification
With Digital ID
Digital ID is a safe, secure and hassle-free way to authenticate your identity using your mobile device. Digital ID replaces the need to show your ID or verify your account by providing personal information when you need to access your LOC account over the phone or at any of our branches.
Safe
Digital ID offers enhanced security. You won't have to provide personal information like your birthday or social security number.
Quick
Easily verify your identity whenever you receive a push notification from LOC Credit Union via the Digital ID feature in our Digital Banking app.
Convenient
Digital ID is the hassle-free way to control and prove your identity quickly and easily while keeping your personal and account information safe.
How it Works
Upon logging in for the first time after we've launched Digital ID, you will be prompted with a notification asking if you would like to enroll. If you select "Remind Me Later", you will have to access the Digital ID menu in order to enroll.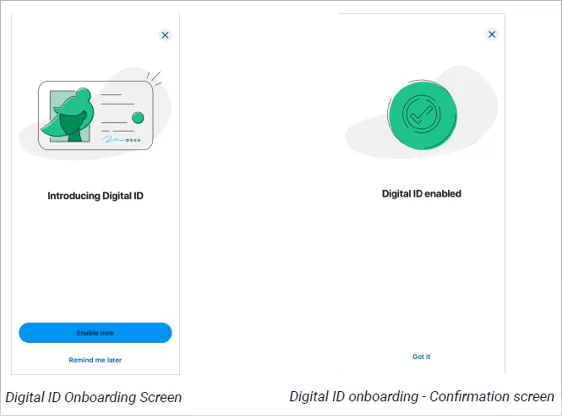 To do so, you must first Enable the Digital ID feature in Digital Banking. You can access this by going to Settings and clicking on "Digital ID" Once the Digital ID window pops up, you'll need to toggle the "Use Digital ID" switch to on.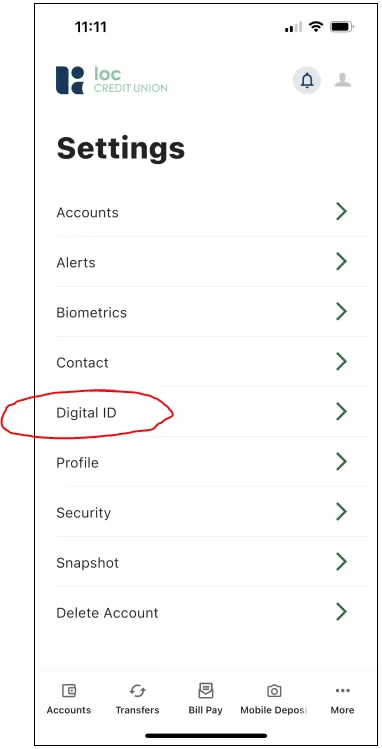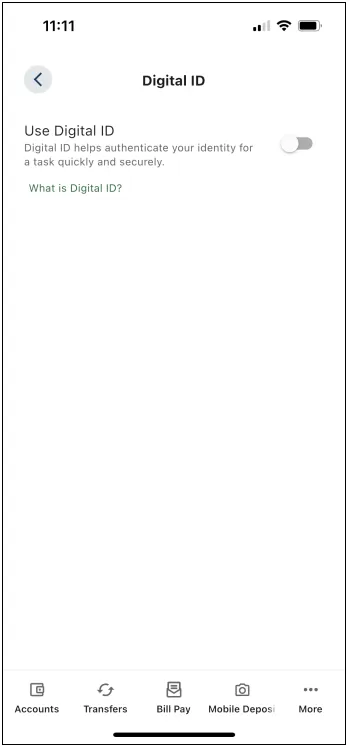 Once enabled, you will simply call into LOC as you normally would. We'll ask if you'd like to use Digital ID to verify your account. We will send you a notification to your mobile device to verify that it is your account. After you click Verify on your mobile device, we can assist with you whatever you may need!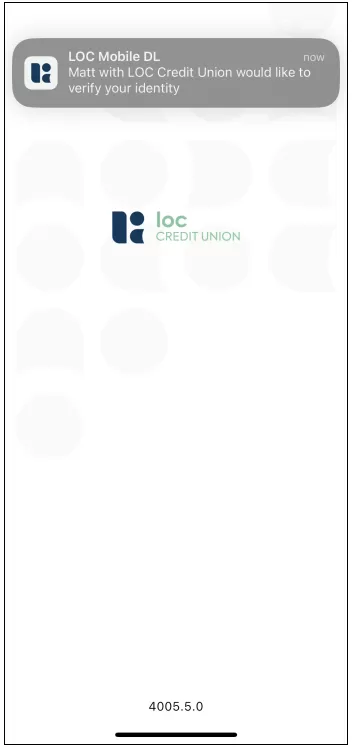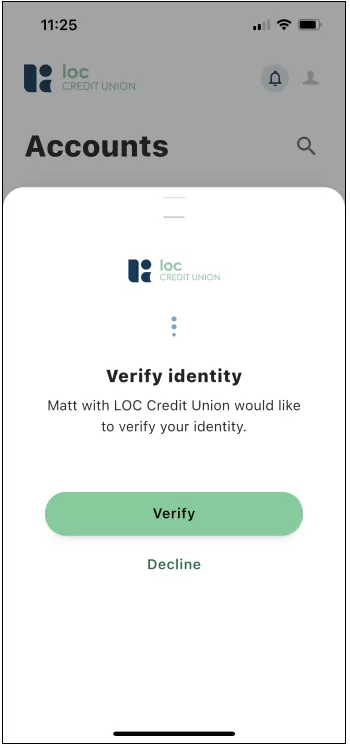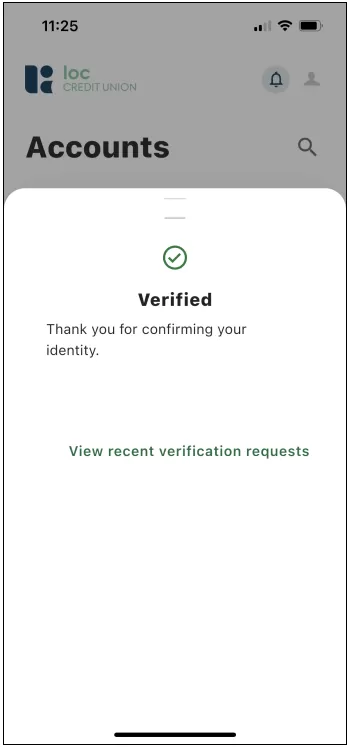 Enroll in Digital ID using the LOC Digital Banking App. If you need any assistance or run into any issues, you can call 800-837-4562 or visit any of our branches.
*Digital ID requires the end user to have push notifications enabled. If you have previously declined push notifications, you will be prompted to configure them again after opting in to Digital ID.